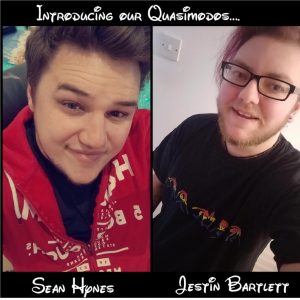 We are excited to announce that we have now cast our Quasimodos for our upcoming production of the Hunchback of Notre Dame!
Jestin Bartlett will be signing and physically acting the role, complimented by Sean Hynes as the voice. We are very excited to start work and tickets are already on sale!
We are looking to cast all other parts including chorus/ensemble very soon – more information to follow in the next few days!