If you would like to Donate  to support our Society's work and accessibility for our future productions there are few ways you can do so:
1.Kindlink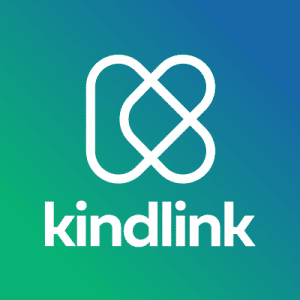 How it works: Kindlink is a platform allowing charities, such as ourselves, to manage our fundraising work in an efficient and transparent way.
 
What do I need to do?: All you need to do is go to https://donate.kindlink.com/Colchester-Operatic-Society/5567 and donate us much or as little as you like
We thank you in advance for your generous donations.
2. Easyfundraising
How it works: Whenever you buy anything online – from your weekly shop to your annual holiday – you raise free donations for Colchester Operatic Society with easyfundraising
 
What online stores donate?: There are over 6,000 shops and sites on board ready to make a donation – including eBay, Argos, John Lewis, ASOS, Booking.com and M&S – and it won't cost you a penny extra to help us raise funds.
 
What do I need to do?: All you need to do is:
Join for free by going to https://www.easyfundraising.org.uk/causes/colchester-operatic-society/?utm_campaign=raise-more or by using the QR Code below:

Every time you shop online, go to easyfundraising first to find the site you want and start shopping.
After you've checked out, the retailer will make a donation to Colchester Operatic Society

at no extra cost to you

whatsoever!
 
There are no catches or hidden charges and we will be really grateful for your donations.
3. Donate Directly
If you don't want to use Kindlink you can donate by direct bank transfer using reference "WebDonation" or if donating towards our Bursary scheme please use the reference "BursaryFund"
Payee: Colchester Operatic Society

Sort Code: 20-22-67

Account Number: 90238775
Your generous donations will go towards future COS/CO2 productions; increasing accessibility for all and some of our expenses, which include:
Theatre Hires (Either at the The Mercury Theatre seating up to 530 or The Headgate Theatre seating 87 for smaller concerts)
Rehearsal Space Costs (we usually rehearse two or three times a week for big shows)
Director & Musical Director Fees
Set Hire
Costume & Props Hire
Show Licensing & Script/Score Hire
Equipment Hire
Orchestra/Band Hire
Expenses (Moving show items from storage to theatre, van hire for various transport to and from theatre)
Captioning
Members Show Fee Bursary
We would love to hear from anyone donating to our Society and ask that if you are kind enough to donate more than £50, you also contact us to let us know, so we can ensure we thank you and acknowledge your donation as appropriate.
If you have donated and would like to know more about how your donation has been used please feel free to contact us. 
Feel free to DONATE as much and as often as you like!